Digital Marketing Agency Opens First Office at Dayton Arcade
A digital marketing agency born out of the Covid-19 pandemic has opened its first location in one of downtown Dayton's newest office developments.
Van Tec Marketing, founded eight months ago by a group of local entrepreneurs with expertise in marketing, advertising, sales and technology, recently launched at The Hub Powered by PNC Bank — a mixed-use space at the Dayton Arcade that contains shared and private offices, meeting rooms, conference areas, pop-up retail opportunities, learning labs and classrooms.
The company joins several other office tenants at the Arcade, including Logos@Work, the Wright Brothers Institute, Launch Dayton, Aviatra Accelerators, ConsumerOptix and iHeartMedia, among others.
The business started remotely after co-owner John Hegyi and marketing director Mike O'Hanlon were left without a job after the agency they previously worked for went out of business during the pandemic. Seeing an increasing need for digital marketing — a trend that was accelerated by the remote environment caused by Covid — the pair joined forces with Hegyi's brother and a few others to launch Van Tec Marketing.
"We saw a lot of things going virtual, so in seeing that we decided to take some of the good ideas we had and started implementing them," Hegyi said. "We went door-to-door to businesses, ran ads and started to notice the demand in this day and age for what we do — getting eyeballs on businesses."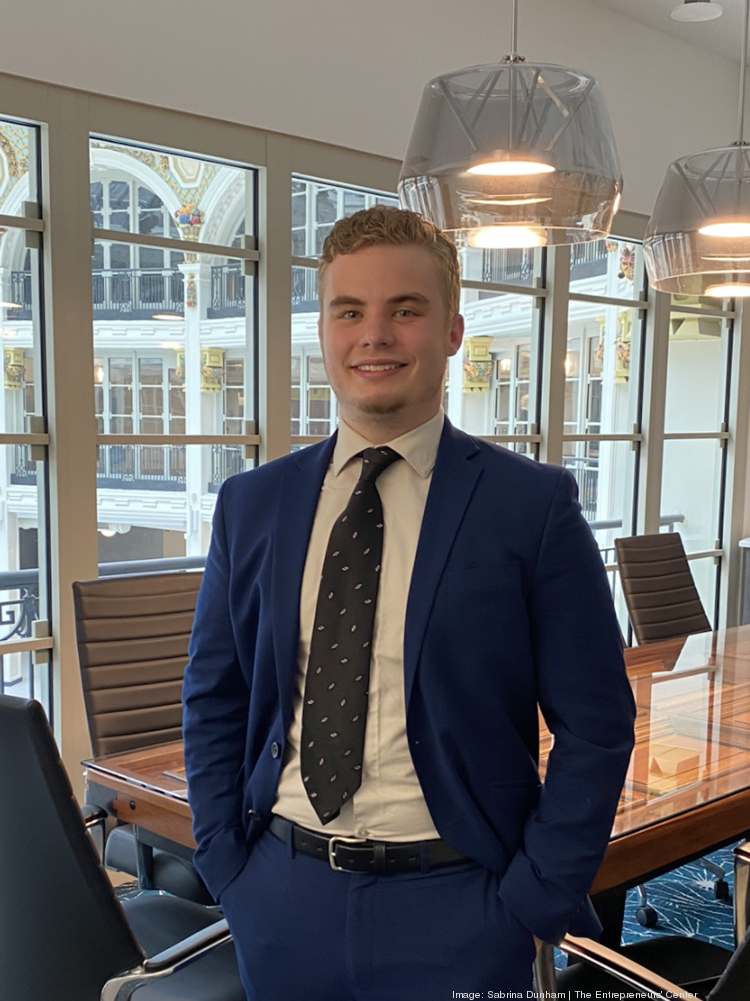 Van Tec Marketing specializes in building websites, running ad campaigns on social media platforms and other services designed to build brand awareness and bring more exposure to the clients they work with. In just eight months, Hegyi said they already have around 20 repeat customers and have worked with at least 100 businesses in total. 
Businesses they work with include everything from e-commerce retailers to accountants, and anything in between. 
"We work with any type of company you could think of," Hegyi said. 
The company's footprint extends from its Dayton headquarters all the way across the state of Ohio. Hegyi said the goal for this year is to grow nationally, which would potentially lead to new employees. 
Van Tec Marketing currently employs around eight people on a full-time basis, with about half of the staff working remote and the other half working regularly in the office. If the company achieves the growth it is projecting, that number will balloon to around 50 people within the next couple years. 
"We want to grow the business as big as possible," Hegyi said. "We definitely want to scale it and reach as many potential clients that need help getting online." 
Article via www.bizjournals.com/dayton/
Digital Marketing Agency Opens First Office at Dayton Arcade